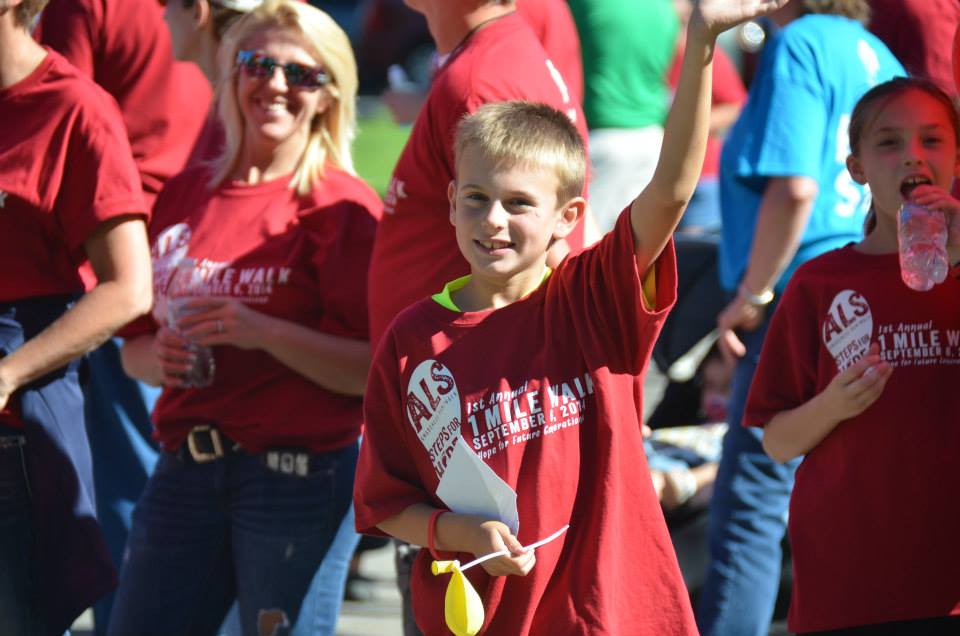 On Saturday, September 6th, over 300 people gathered at Wildwood Park in Marshfield to participate in the 1st Annual Amyotrophic Lateral Sclerosis (ALS) Steps for Hope event. This run/walk was organized by the Braun family in memory of their father and brother, John Braun.
With the goal of raising awareness for ALS and raising funds for ALS Research at Marshfield Clinic, the Braun family worked tirelessly for three months to plan and organize this inaugural event. Dr. Jaime Boero attended the event to speak about ALS and the importance of research in providing hope for future generations. ALS, often referred to as "Lou Gehrig's Disease," is a progressive neurodegenerative disease that affects nerve cells in the brain and the spinal cord. Marshfield Clinic would like to express our thanks to the Braun family for their enthusiasm and passion for ALS research.
As a way to promote the event, Darrin Braun challenged Jaime Boero, MD, PhD, Narayana Murali, MD, and his uncle, Gary Braun to participate in the Ice Bucket Challenge. In addition, Timothy Boyle, MD, Benjamin Lawler, MD, and Pete Schmeling also participated in the challenge, which took place on August 28th. Rules for this challenge, which raised millions of dollars for ALS research over the summer, are that those challenged must record a video of themselves announcing that they have accepted the challenge, nominate others for the challenge, and then have a bucket of icy water dumped over their heads.