---
May 2017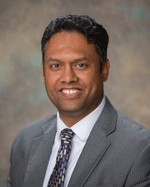 Dr. Amit Acharya, Director of Center for Oral and Systemic Health was recently appointed by the American Dental Association (ADA) as its representative to the Health Level Seven (HL7) Standards Committee and was involved in international informatics standards development activity at the recent 2017 HL7 International meeting in Madrid, Spain.

Founded in 1987, Health Level Seven International (HL7) is a not-for-profit, ANSI-accredited standards developing organization dedicated to providing a comprehensive framework and related standards for the exchange, integration, sharing, and retrieval of electronic health information that supports clinical practice and the management, delivery and evaluation of health services. HL7 is supported by more than 1,600 members from over 50 countries, including 500+ corporate members representing healthcare providers, government stakeholders, payers, pharmaceutical companies, vendors/suppliers, and consulting firms.

Dr. Acharya will be working closely with the ADA's Standard Committee on Dental Informatics (SCDI) members where he also serves as the Chairman for the Clinical Informatics Sub-group and members from the HL7 EHR working group to lead the development of national and international standard focused on a Dental EHR Functional Profile based on the HL7's Electronic Health Record System Functional Model (EHR-S FM Release 2.0). The Dental EHR Functional Profile will guide the stakeholders who are designing and developing the Dental EHR to focus on specific EHR functions as defined in the standard to support the practice of dentistry.