Calling All
First Responders, Emergency Medical Technicians, Fire, Rescue and Law Enforcement Personnel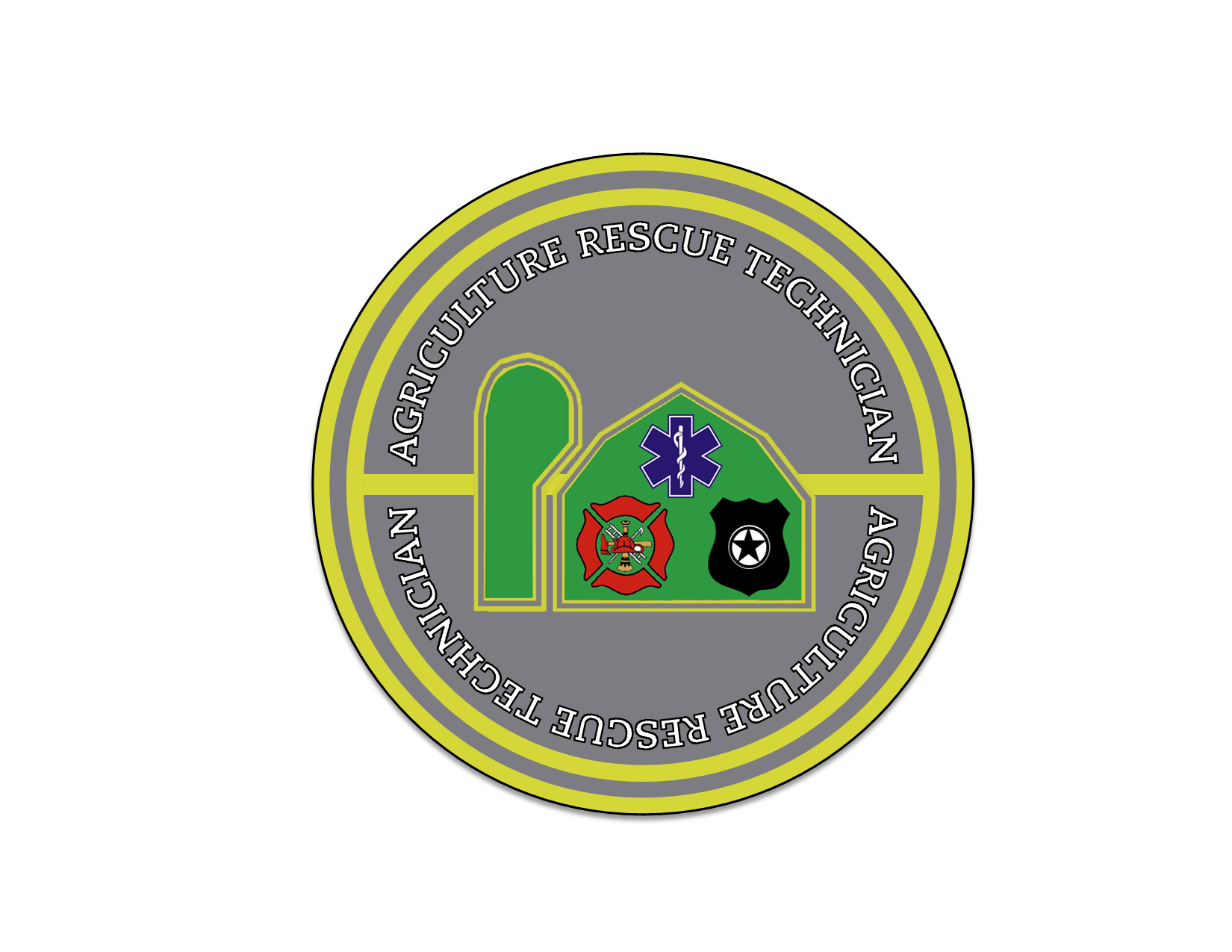 If you are not there, who will be?

Registered ART Participants!
Friday, October 22, virtual presentations:
The Zoom meeting will open to all participants at 5:55pm, with presentations starting at 6pm. Participant binders containing Friday's PowerPoints, Saturdays workshops, and other useful information will be provided to you at the Saturday in-person training. You can also download the digital file of the binders below:
Digital Binders
Agriculture Rescue Training is inviting you to a scheduled Zoom meeting for Friday, October 22, 2021.

One tap mobile:

US: +16465588656,,82107686065#,,,,*555001# or +13017158592,,82107686065#,,,,*555001#

Meeting URL:

https://us06web.zoom.us/j/82107686065?pwd=RWpvc2czaDRsV0VaQis0NU0vaWJyZz09

Meeting ID:

821 0768 6065

Passcode:

555001

Join by Telephone

For higher quality, dial a number based on your current location.

Dial:


US: +1 646 558 8656 or +1 301 715 8592 or +1 312 626 6799 or +1 720 707 2699 or +1 253 215 8782 or +1 346 248 7799

Meeting ID:

821 0768 6065

Passcode:

555001
Saturday, October 23, workshops:
For the in-person workshop portion of the training, please find the registration table to gather your participant binders, workshop designation lanyards, and other important training information for the day. Breakfast and lunch will be provided. Coffee and breakfast will be offered starting at 7am. We ask that all participants be ready to go for the day by 7:45am for Introductions and announcements. Workshops will begin promptly at 8am. Please remember to dress for an active day! Appropriate PPE includes full turnout gear, or extrication gear including boots/safety shoes, gloves, helmets and eye protection. No SCBA required. Each course enrollee is responsible for providing these items. As workshops are held outdoors, be prepared in case of inclement weather.
Masks will be provided for everyone. Vaccinated individuals are not required to wear a mask for the day. Unvaccinated individuals are required to wear masks. We will have hand sanitizer available at all workshops and rest areas, as well as sanitizing wipes for wiping things down. We ask everyone to maintain proper social distancing when feasible.
As part of the Marshfield Clinic Health System's efforts to mitigate the spread of COVID-19, If you are exhibiting symptoms related to COVID-19, we ask that you please not attend the Saturday in-person training. You will receive a refund for the training or a spot can be held for you at the next year's ART training. We appreciate your cooperation in maintaining a healthy and safe environment for everyone attending the training.
Receiving Training Certificate:
To receive your ART training certificate, we will be sending out an electronic evaluation form via email the week after the training. Upon successful completion of your evaluation form, you will be mailed a training certificate, winter hat with the Agriculture Rescue Training logo, and the official Agriculture Rescue Training patch.
Four Gas Monitors:
If your department has three or more personnel registered and attending the ART training, we will reach out to you after the training to ship a four gas monitor with additional instructions to your department.
Introduction
Training for responses that are of a LOW FREQUENCY – HIGH DANGER to our personnel are the ones for which we should be better prepared, but are we?
Farmers are largely independent and often manage many of their own injuries and incidents. However, when a hazard transforms itself into an entrapment or serious injury, emergency services are called upon. This is when our personnel will be exposed to dangers less familiar to them.
In the past, many of us in the volunteer service had members on the department that either worked on or came from a farming background. This familiarity was an advantage to our agencies, and they were the "go to" people when en-route to a farm incident. Today, agencies around the state lack the knowledgeable personnel of the agricultural world and those same dangers that caused the injury to the farmer may do the same for your firefighter and EMS personnel.
This is why the National Farm Medicine Center, in partnership with Pittsville Fire, Life Link 3 Air Medical Transport, and Heiman Holsteins are in the process of helping you to be better prepared when being called to these situations. On October 22 and 23, 2021 an evening of live virtual presentations and a full day hands-on program called the Agricultural Rescue Training (A.R.T.) is in development to train your staff on how to approach and safely rescue someone involved in an agricultural incident.

Workshops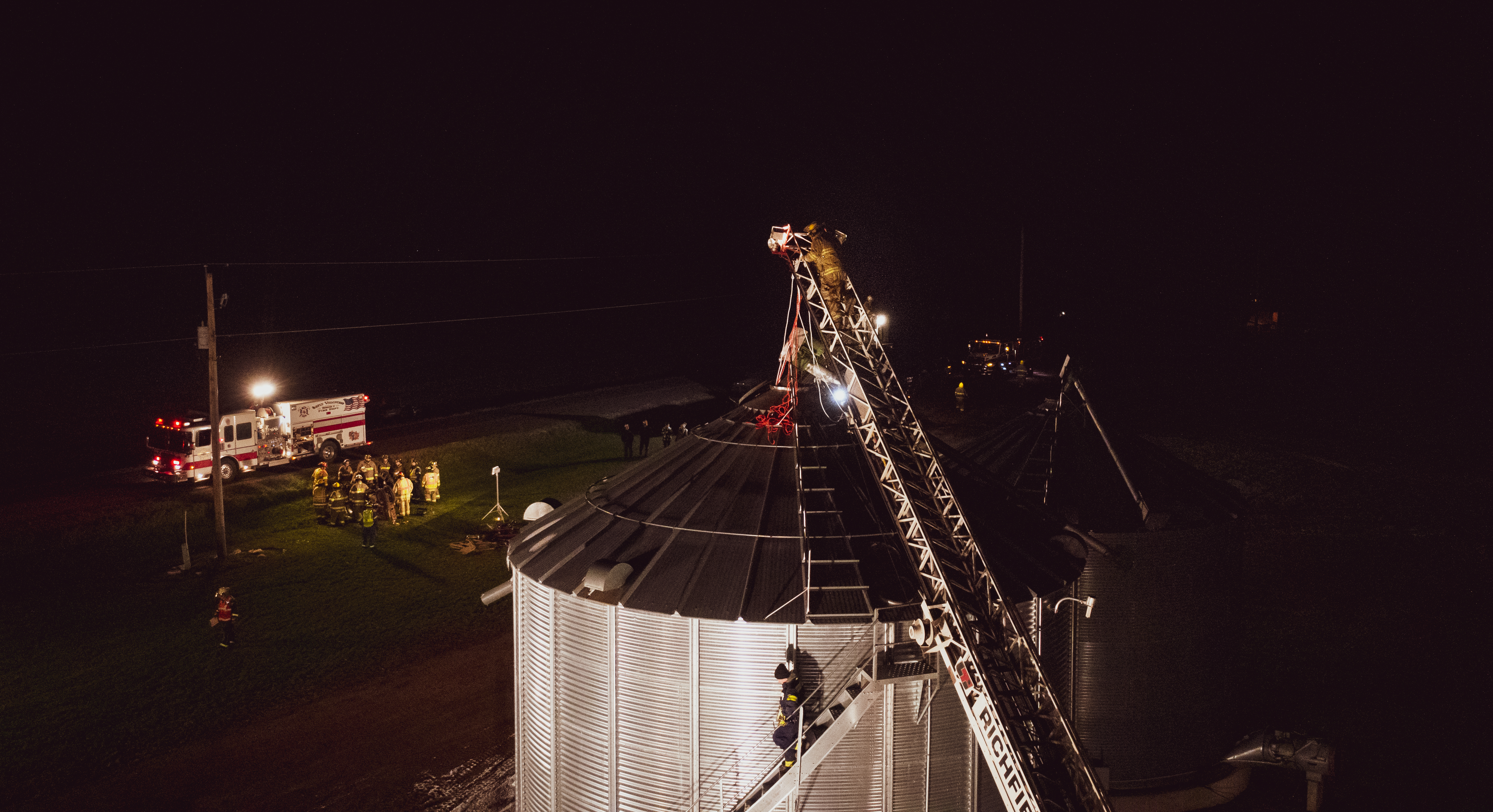 A - Farm Familiarization
This workshop is designed to familiarize the rescuer to various farm equipment and structures that may be encountered. Emergency shutdown procedures, equipment operation, storage hazards are all to be covered. A "must attend" for any personnel not familiar with this environment.
B - Tractor Rollover
More common tractor overturns and discussion of stabilization techniques as well as emergency medical concerns with hands on experience will be showcased in this workshop.
C - Equipment Extrication
Principles of machinery extrication will be discussed as well as hands on incident size-up, extrication and patient handling will be performed in this workshop.
D - Silo Rescue
This workshop will be an on scene presentation of the needs to perform a safe rescue from a silo. Ropes, rigging, anchors, knots and harnesses will be utilized during the evolution. By utilization of an actual silo and equipment on the farm, personnel will be better prepared for the silo rescue.
E - Grain Bin Rescue
Similar to the silo rescue, grain bins have their own unique hazards. Utilizing safety equipment, this workshop will be an on scene presentation of the needs to perform a safe rescue from a grain bin.

Registration
Please register by October 8th, 2021. The program registration fee is $75/participant. Registration after, October 8th, will increase to $100/participant. Registration fee includes all meal services provided during the event(s) registered for as well as all program materials. Attendance is limited to 100 in order to maximize the hands-on component of the workshops. Advanced registration is required. If cancellations are received within 72 hours of the program, the registration fee will be refunded less a $10 administrative fee. The conference reserves the right to cancel due to insufficient enrollment and COVID.
To register for the training, you may submit your payment and information by clicking on the button below. You may also submit a registration form via mail to:
Marshfield Clinic Health System Inc.
Conference Registration-GR
1000 North Oak Avenue
Marshfield, WI 54449
Fax: 715-389-3770
Make checks payable to Marshfield Clinic Health System Inc.
If by credit card, please call 715-389-3776 to make payment (Marshfield Clinic accepts MasterCard, VISA, American Express, Discover)
For questions regarding registration, please contact:
Tanya Esser
Ph: 715-389-3776
E-mail: esser.tanya@marshfieldclinic.org

Accomodatons

Agenda and Farm Directions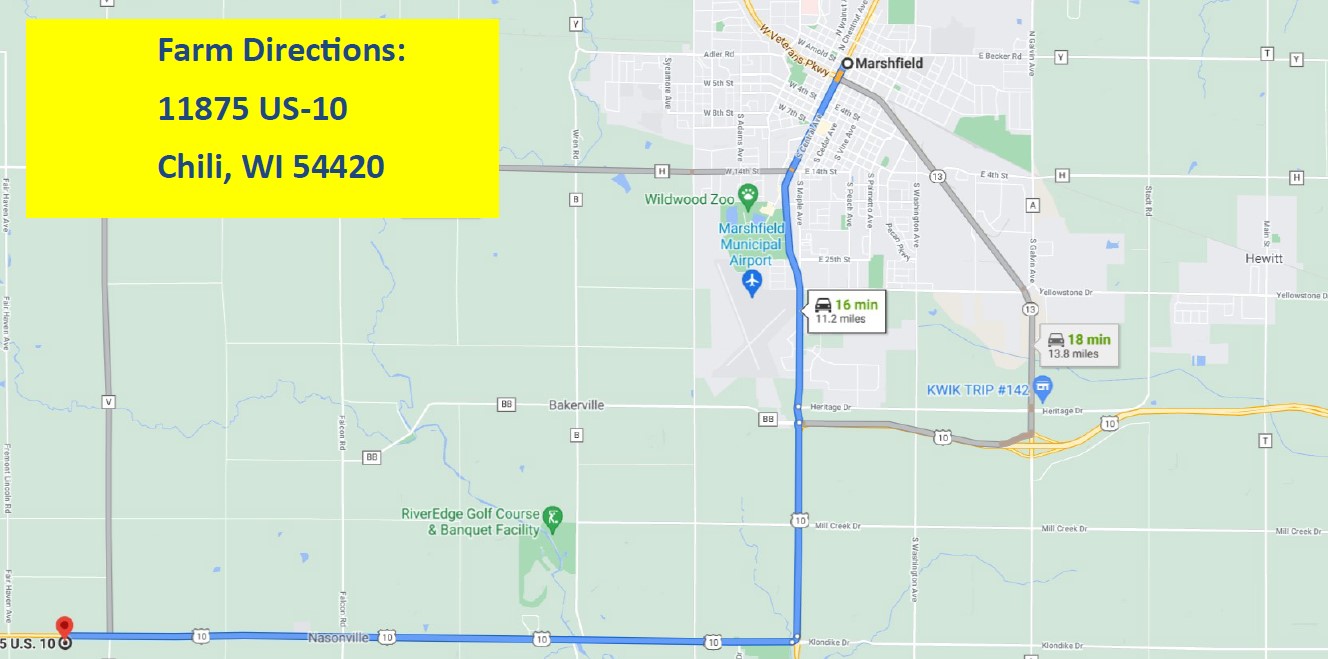 General Information
Location
Friday's lecture session will be conducted virtually via Zoom. A link and additonal information on how to join the live virtual lectures will be sent to you via email. Saturday, October 23, 2021 portion of the program will be held at the Heiman Holsteins dairy farm in Marshfield, WI.
CEUs
Certificates validating 9.5 hours of CEUs upon completion, pre/post test, and evaluation of the program will be awarded.
Dress
Participants are encouraged to dress in anticipation for an active day. Appropriate PPE includes full turnout gear, or extrication gear including boots/safety shoes, gloves, helmets and eye protection. No SCBA required. Each course enrollee is responsible for providing these items. As workshops are held outdoors, be prepared in case of inclement weather.
COVID-19 Precautions
We will be taking all the necessary precautions to mitigate the spread of COVID-19 at the training event. Masks, hand washing/sanitization stations, food carry-out, and social distancing will be provided and implemented on Saturday, October 23. If you have any questions or concerns, please do not hesitate to reach out.

Four Gas Monitor Program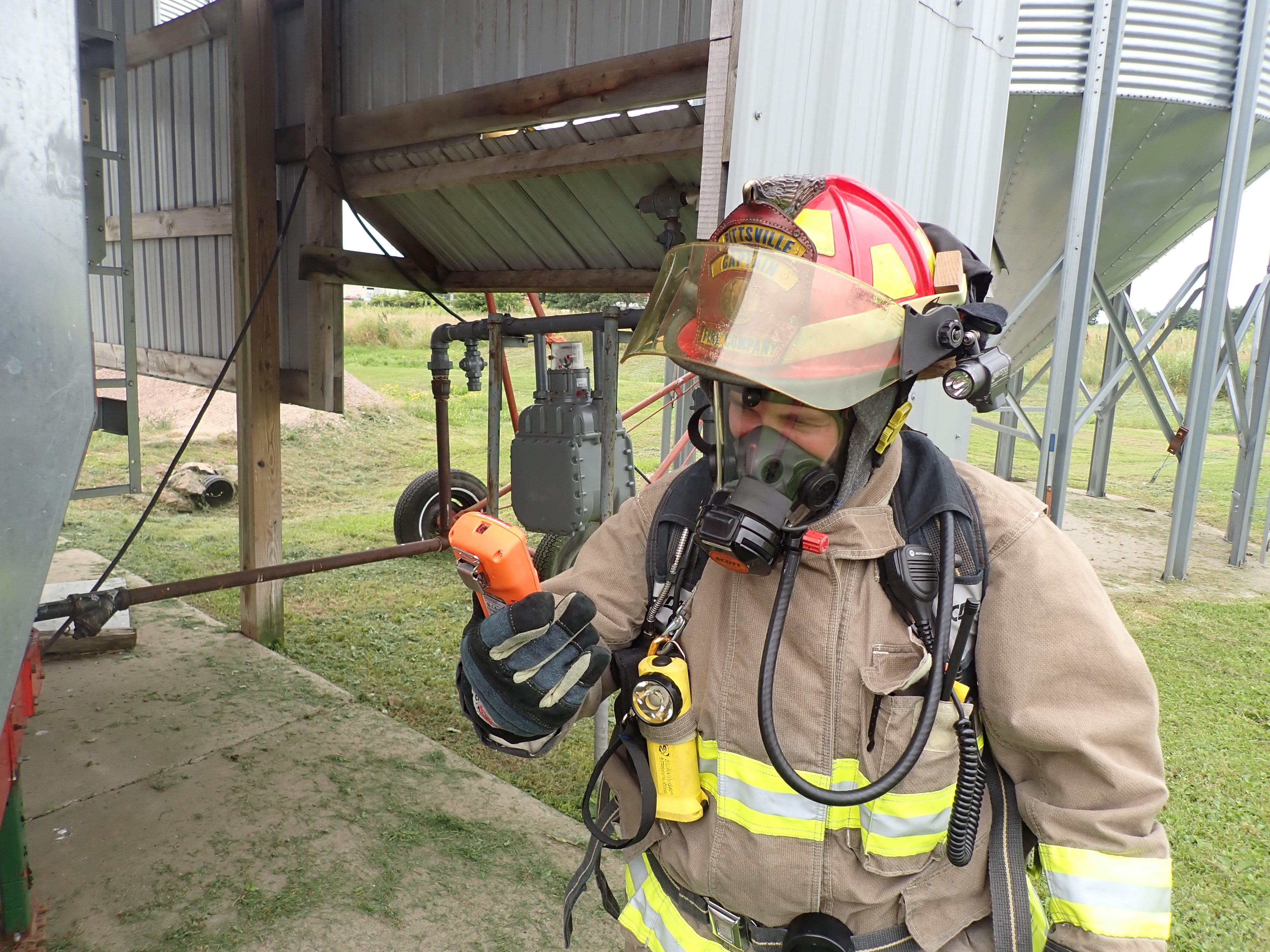 On August 15th, 2016, Mike Biadasz was agitating a large outdoor manure pit on the family farm when he was fatally overcome by hydrogen sulfide gas. Mike's family established a gas monitor program to help prevent other families from enduring the same kind of tragedy.
On behalf of the Mike Biadasz Farm Safety and Education Memorial Fund, National Farm Medicine Center, and Marshfield Clinic Health System Auction of Champions, we will be providing a free, four gas monitor if three or more personnel from your department register and attend the Agriculture Rescue Training in October.
The meters supplied for the Agriculture Rescue Training program are intended to keep all of your personnel safe as well as the agricultural community that we hope will utilize them with your guidance.
Your area needs to know about the program you are implementing and how you acquired the equipment – tell your story and why its important for everyone's safety.
Train your personnel in the operation of the meter.
Determine how the Ag community can reach your department to request your assistance with the meters. (Non-emergency phone numbers, individuals to contact, etc.)
Your assistance is required to guide them on meter usage. This will also help get you some access to these facilities in your area that you normally do not inspect.
Suggest additional involvement with your agency in helping them make their farm safer for their family and employees as well as for the F.D. if a response is ever required (RF-DASH is a perfect program to implement).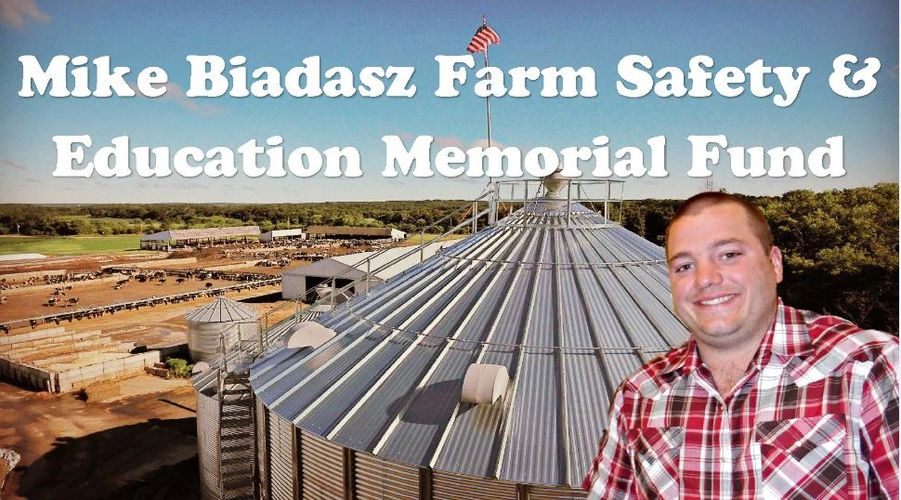 For Further Information
Pittsville Fire Chief
Jerry Minor
E-mail: pfd911@tds.net
or
National Farm Medicine Center
Kyle Koshalek
Ph: 715-389-3786
E-mail:koshalek.kyle@marshfieldresearch.org

Sponsoring Organizations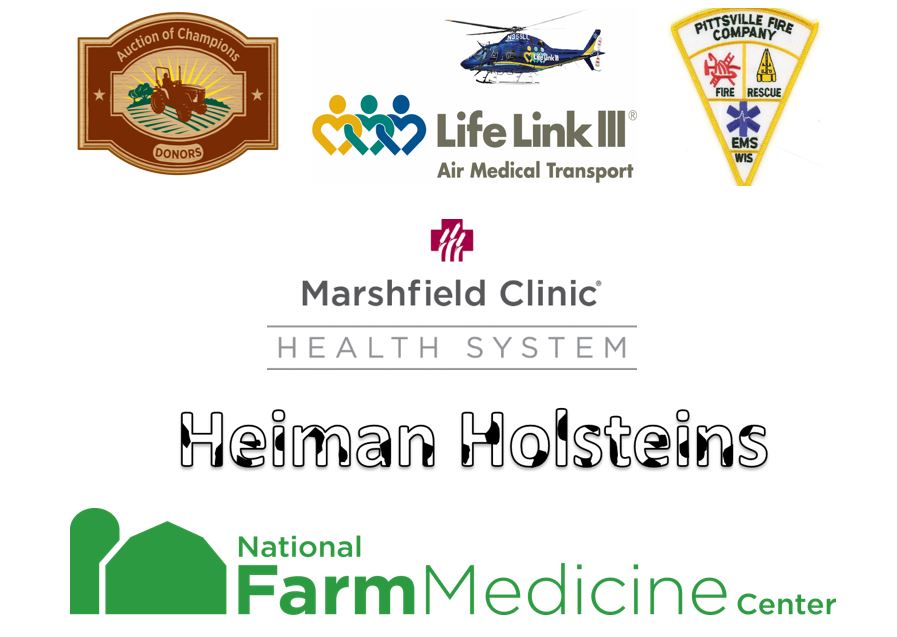 Resources