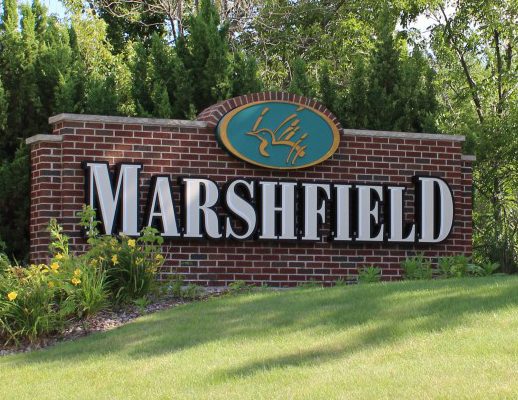 The City in the Center
Marshfield is located in the heart of Wisconsin at the junction of Hwy. 13 and Hwy. 97, and Hwy. 10.
With a population of about 20,000, Marshfield offers residents and visitors a safe, clean community with a host of recreation and entertainment opportunities. We even have a zoo!
Education
With excellent schools, and high school graduation rates high above the national average, Marshfield is committed to offering diverse and plentiful education opportunities. The city is also home to the University of Wisconsin-Stevens Point at Marshfield and Mid-State Technical College.
Things to do
Marshfield Clinic Research Institute promotes a culture of work-life balance. Wisconsin's heartland
offers natural landscapes, cultural experiences and miles of trails for hiking or biking adventures.
Explore things to do in Central Wisconsin during your well-deserved time away from the office.
More information
For more information about Marshfield, please visit the following websites:
Explore why the Marshfield area is right for you: