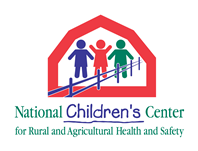 FOR IMMEDIATE RELEASE
April 2, 2018
CONTACT: Scott Heiberger
Heiberger.Scott@marshfieldresearch.org
715-389-7541
Lawn mowing featured in child agricultural safety webinar, April 4
As grass-cutting season gets underway it's typical to see children and teenagers operating push and riding mowers. A new resource from the National Children's Center for Rural and Agricultural Health and Safety can help parents and supervising adults ensure the safety of these young people.
Operating a lawn mower will be one of the childhood agricultural safety topics covered during the AgriSafe Network webinar, "Children and Youth: Living, working and playing safely on farms," noon-1 p.m. (CT), Wednesday, April 4. The webinar is free but attendees must register at http://www.agrisafe.org/live-webinars.
Presenter Marsha Salzwedel, M.S., Youth Agricultural Safety Specialist with the National Children's Center, will discuss strategies to help safeguard youth, such as assigning age appropriate tasks, providing good supervision, addressing hazards, and providing personal protective equipment.
"Operating a Lawn Mower" is the newest addition to a series of Agricultural Youth Work Guidelines (www.cultivatesafety.org/work) produced by the National Children's Center. Approximately 80,000 people are treated in U.S. hospital emergency departments each year for lawn mower injuries, according to the Consumer Product Safety Commission. More than 17,000 children and teens are treated for such injuries each year, according to the American Academy of Pediatrics.
Nearly 30 interactive Agricultural Youth Work Guidelines have been introduced so far. Upcoming guideline topics include maple syrup production, rototiller operation, greenhouse work, drones and aquaculture/aquaponics Funding is provided by CHS Foundation and the National Institute for Occupational Safety and Health.
The National Children's Center for Rural and Agricultural Health and Safety is a program of Marshfield Clinic Research Institute, Marshfield, Wis.
###