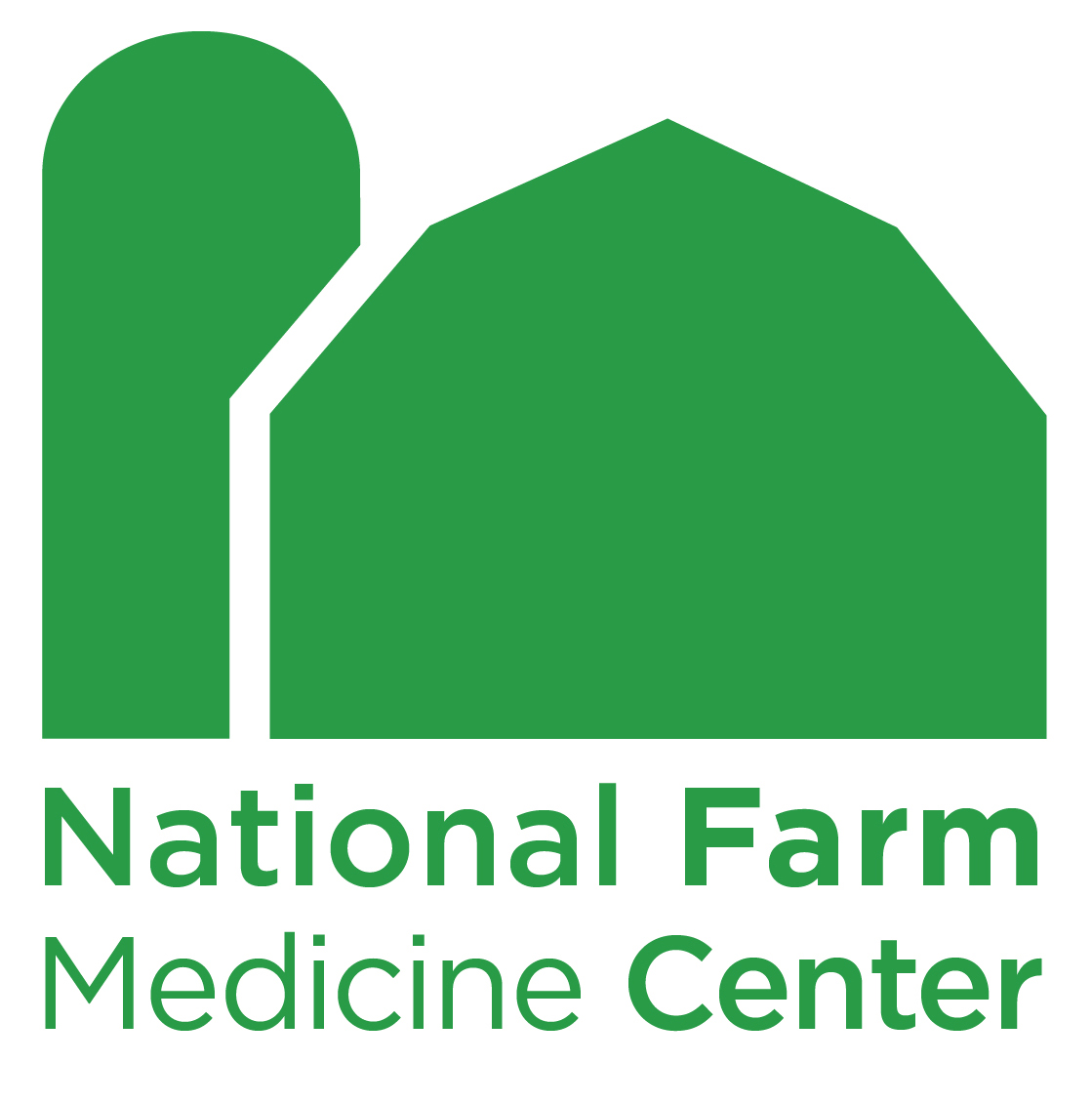 FOR IMMEDIATE RELEASEOctober 12, 2022
CONTACT: Scott Heiberger
Heiberger.Scott@marshfieldresearch.org
715-207-1604
Agricultural rescue training set for Oct. 21-22
Owen-Withee-Curtiss department puts lessons to use in recent tractor rollover
Travis Serocki, chief of the Owen-Withee-Curtiss Fire & EMS District, highly recommends the Agricultural Rescue Training Scene Management program, Oct. 21-22, in Marshfield, Wis.
Last month, Serocki's department responded to a tractor overturn. They used techniques learned at last year's Agricultural Rescue Training to quickly lift the tractor off the farmer, who was discharged from the hospital later that day with no more than bumps and bruises, according to Serocki.
"We used Rescue 42s to stabilize, cribbing and airbags to lift the tractor, and had Jaws of Life in case we needed to cut the seat," Serocki said. "Another two inches and the seat would have pinched him to the point where he couldn't have breathed. He was very lucky."
If the old saying is true, that "you make your own luck," then firefighters, emergency medical technicians and rescue personnel will want to register for the training. Deadline is Oct. 19. Cost is $125.
"It is very gratifying to hear feedback like that," said Pittsville Fire Chief Jerry Minor, lead instructor for Agricultural Rescue Training. "It makes it all worth it."
Emergency responders face unique, high-risk situations on farms, including toxic atmospheres, enclosed spaces, managing animals under stress and machinery entrapments. That is why the National Farm Medicine Center, in partnership with Pittsville Fire Company, Life Link III, Heiman's Holsteins, Heeg Farms Inc., and Marshfield Clinic Health System, is presenting the training, which is designed to supplement basic emergency training.
"We'll use some specific farm-incident situations, while providing 'take-home-and-use' information," Minor said.
The National Farm Medicine Center initiated farm rescue training for firefighters and other emergency responders in 1981. During the next two decades, more than 1,400 participants from Wisconsin and beyond were trained in rescue techniques specific to agricultural hazards. Farm Medicine reintroduced the training in 2021 for a new generation of responders. The program's revival was made possible thanks to philanthropic support from the Auction of Champions, held annually at RiverEdge Golf Course, Marshfield.
"This generous support ensures that farmers and emergency responders get the care, training and support they deserve," said Farm Medicine Director Casper Bendixsen.
In addition, fire departments that send three or more personnel to the training will receive a free, four-gas monitor courtesy of the Mike Biadasz Farm Safety and Education Memorial Fund.
Friday, Oct. 21 will feature an evening of live presentations followed on Saturday, Oct. 22, by hands-on training to enable responders to approach and safely rescue someone involved in an agricultural emergency. New this year is a separate train-the-trainer course designed to equip participants with in-depth knowledge on how to organize and conduct their very own Agriculture Rescue Training.
Space is limited. To assure attendance, register at agrescue.org.
For more information about the workshop, contact Chief Minor (pfd911@tds.net) or Kyle Koshalek (koshalek.kyle@marshfieldresearch.org, 715-389-3786).
###
Photos Contributed by Mac Bailey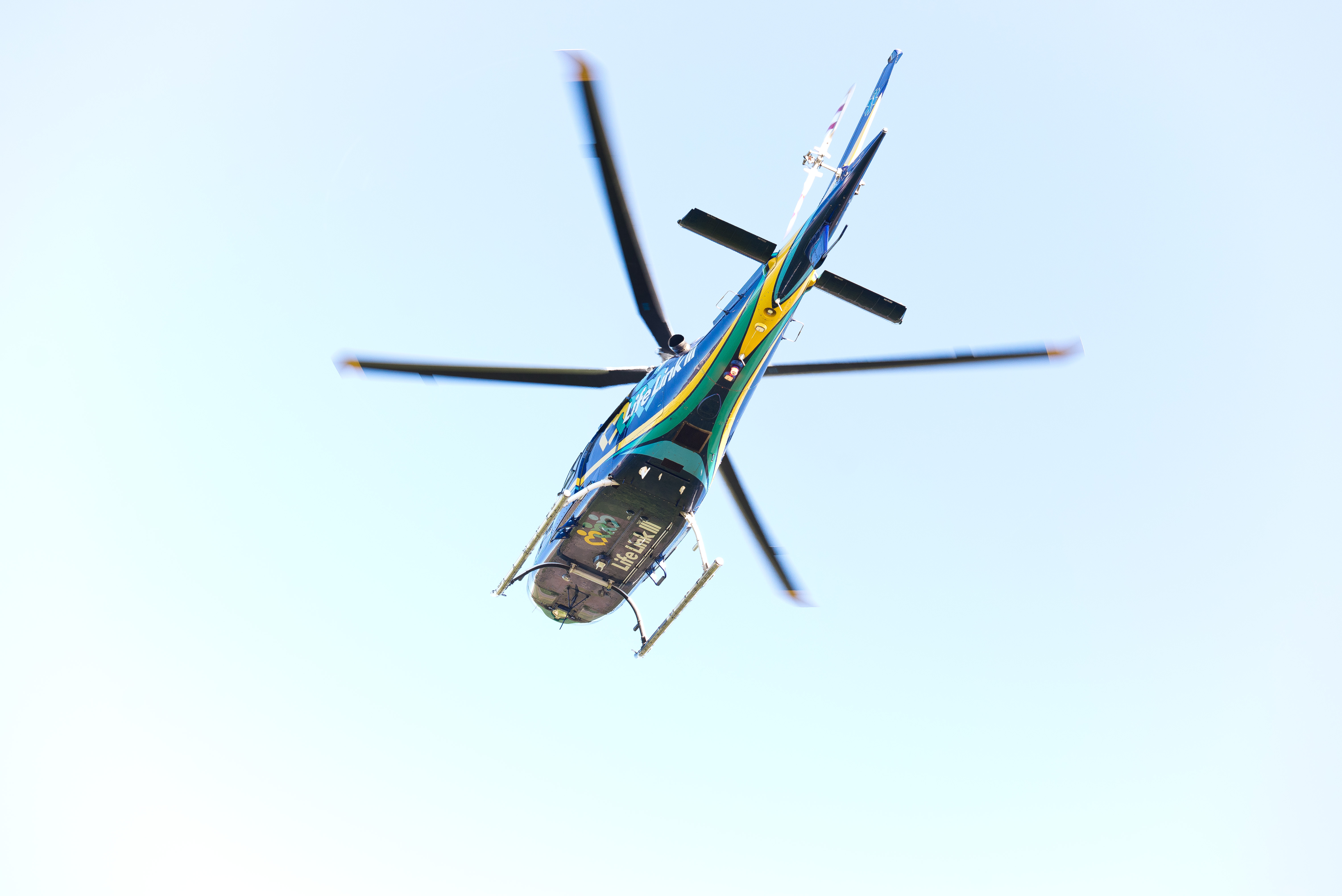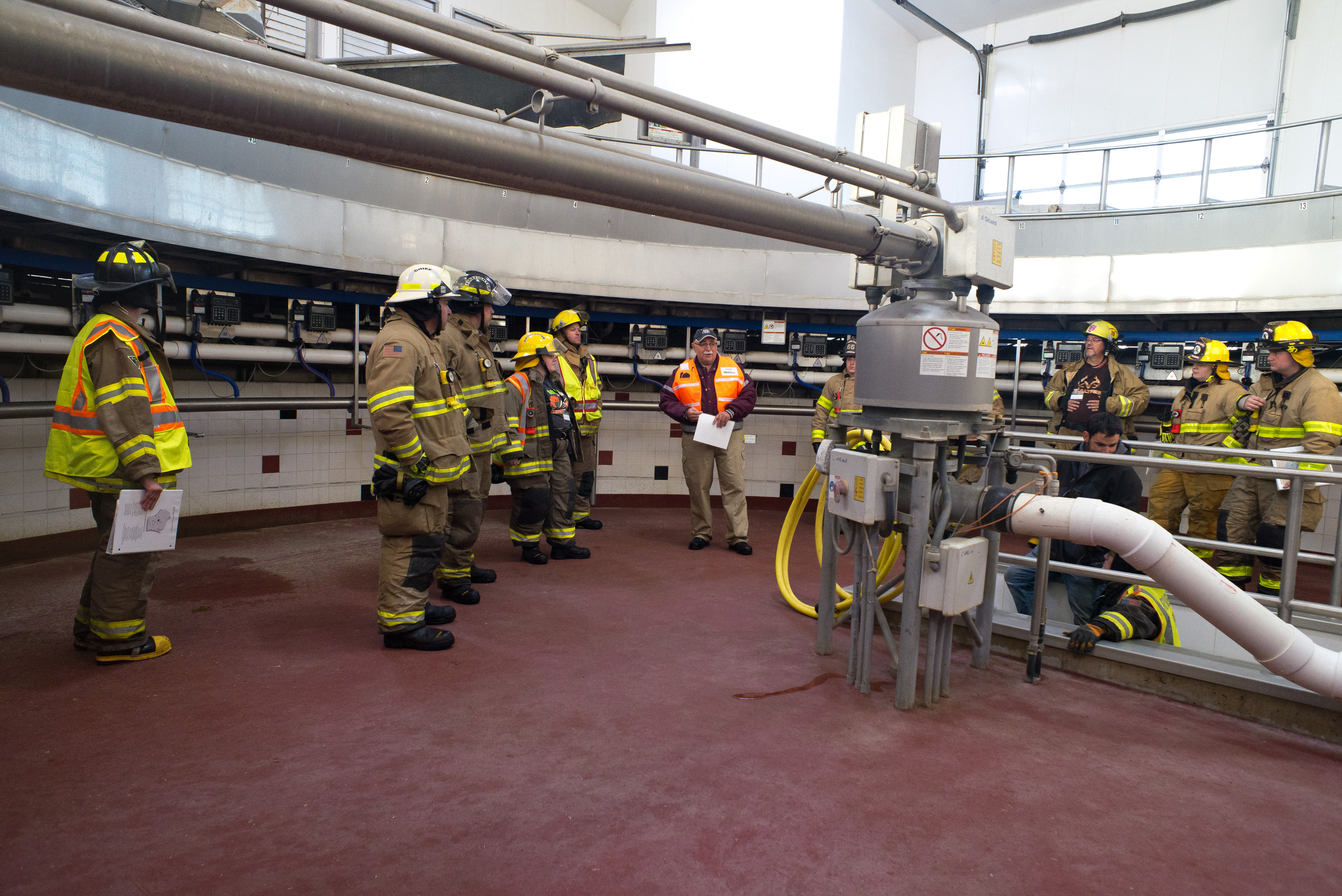 Firefighters in the parlor (.jpg)