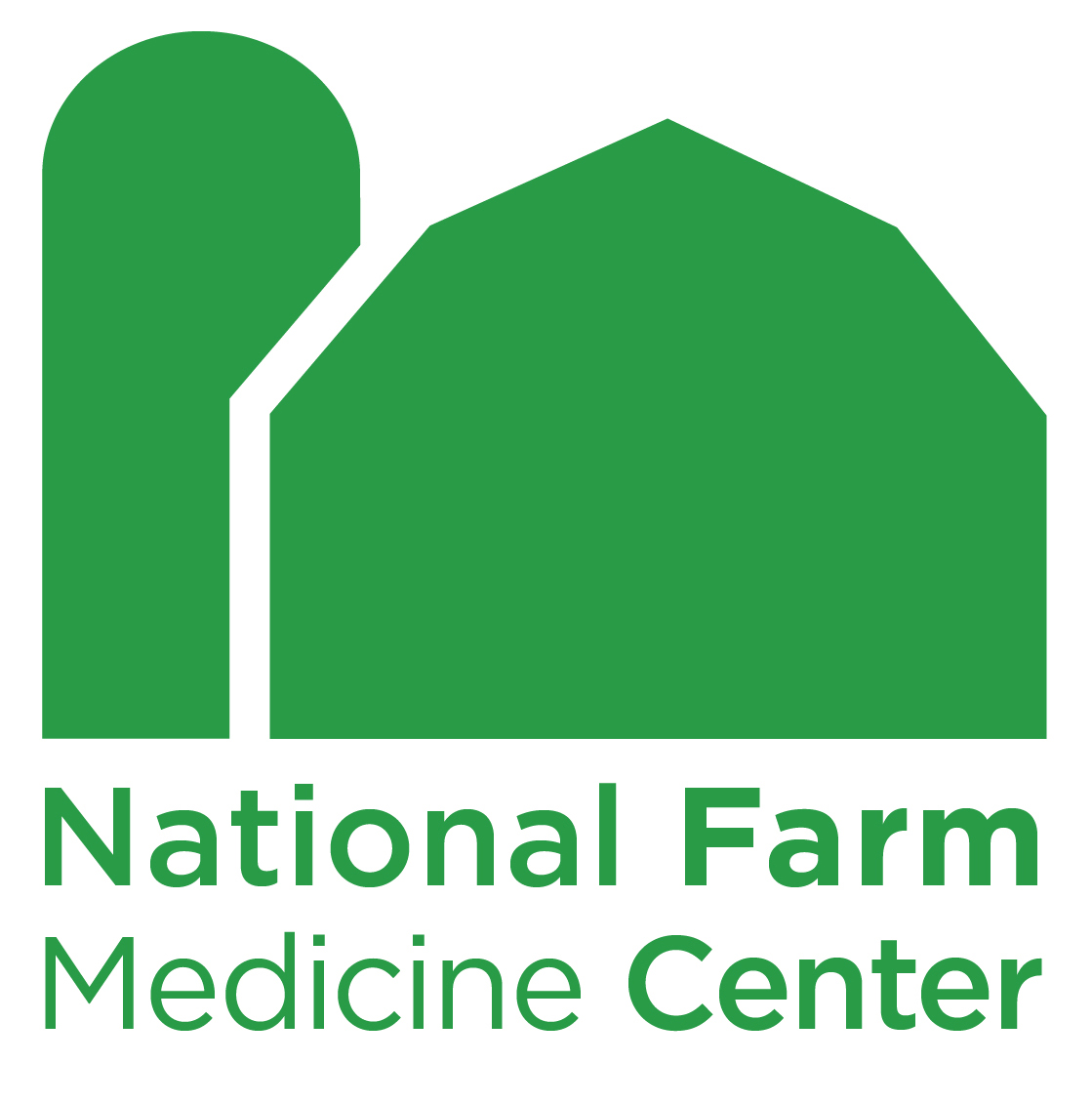 FOR IMMEDIATE RELEASE

April 26, 2023
CONTACT: Scott Heiberger
heiberger.scott@marshfieldresearch.org
715-207-1604
Slow Moving Vehicle signs available to Wisconsin farmers
Roadway crashes among leading causes of farm-related deaths
Wisconsin farmers are eligible to receive a free Slow Moving Vehicle (SMV) sign through a partnership of the Marshfield Clinic Research Institute's National Farm Medicine Center, Rural Mutual Insurance Company, the University of Wisconsin-Madison's Agricultural Safety and Health Program, the family of Mike Biadasz and the Auction of Champions.
The signs are being distributed free of cost to Wisconsin farmers in hopes that the improved visibility will save lives on public roadways, said Bryan Weichelt, Ph.D., an associate research scientist with the National Farm Medicine Center and program director of AgInjuryNews.org.
Limited quantities of signs are available now at Marathon Feed in Marathon, and ProVision Partners in Stratford, Auburndale and Hixton. In addition, Rural Mutual will distribute signs at Wisconsin Farm Technology Days, July 18-20, in Baraboo.
The most recent Wisconsin Farm Related Fatalities reports show roadway deaths accounted for 15 percent of all farm-related fatalities (6 out of 40) in 2019 while in 2020 they accounted for 18 percent of fatalities (5 out of 28). The Wisconsin Farm Related Fatalities reports compile statistics about agriculture-related deaths in the state. They are sourced primarily from death certificates and supplemented by AgInjuryNews.org, a database of agriculture-based injuries and fatalities compiled mainly from news articles.
"So many of our fathers' and grandfathers' tractors and equipment are still in use, often without rollover protection structures, guards or lighting," Weichelt said. "The need is there, we can all see it. We hope to work with other partners across the state to distribute more of the SMV emblems and increase awareness of the state's legal requirements for lighting and marking of agricultural equipment."
An SMV sign is a reflective orange triangle bordered with red that warns other road users that the vehicle displaying the sign is traveling slower than the normal speed of traffic. The first batch of SMV signs was distributed at the Wisconsin Farm Bureau Federation annual meeting in December.
"The signs were a huge hit," said Michael Lubahn, Director of Marketing for Rural Mutual Insurance Company. "There was a high demand from farmers for the signs, but unfortunately we had a limited supply to distribute at the event. The consensus amongst the farmers was today's drivers appear to be more distracted and impatient, making SMV signs all the more important."
It's imperative that farmers make their equipment as visible as possible on public roadways, said John Shutske, University of Wisconsin professor and agricultural safety & health specialist. Shutske has investigated hundreds of tragic incidents in multiple states during the past four decades.
"Light yourself up like a Christmas tree regardless of state and federal regulation specifics," Shutske said.
For more information about lighting and marking recommendations and regulations for agricultural equipment in Wisconsin, visit: https://uwmadison.box.com/v/LightingAndMarking2023.
###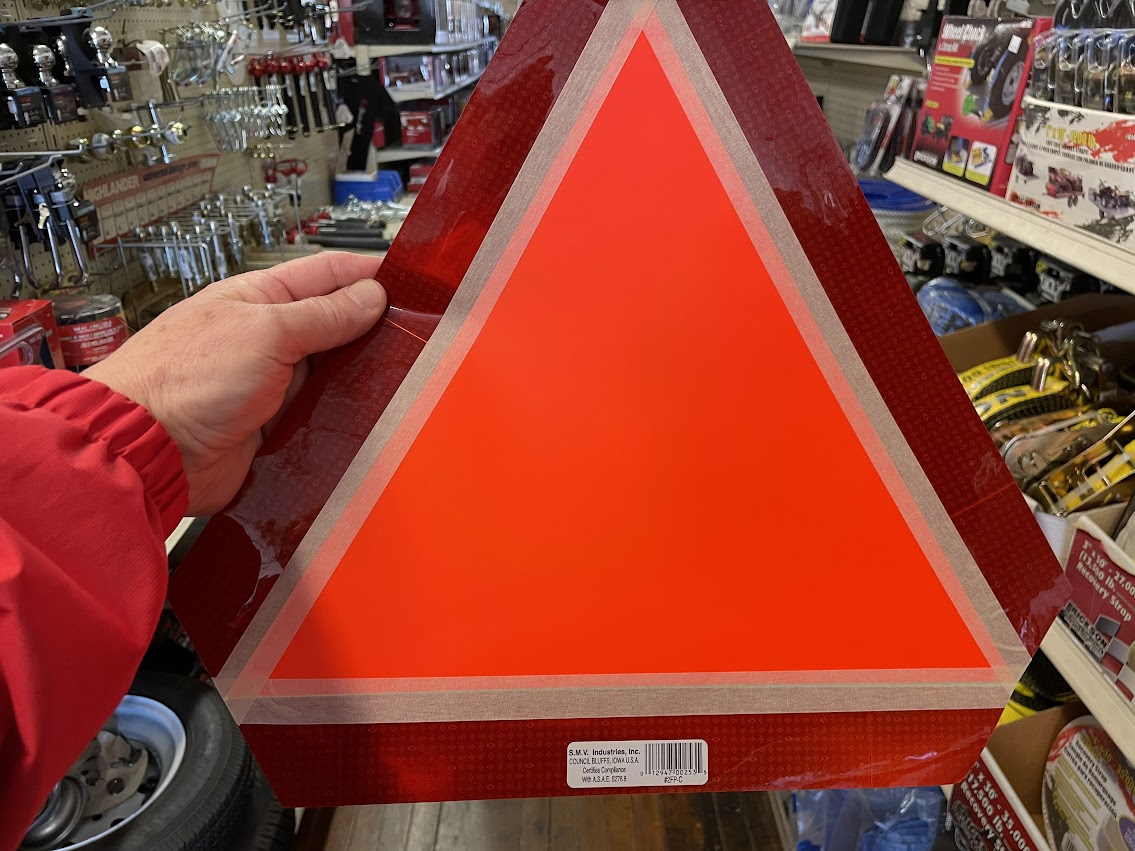 Slow Moving Vehicle Emblem (.jpg)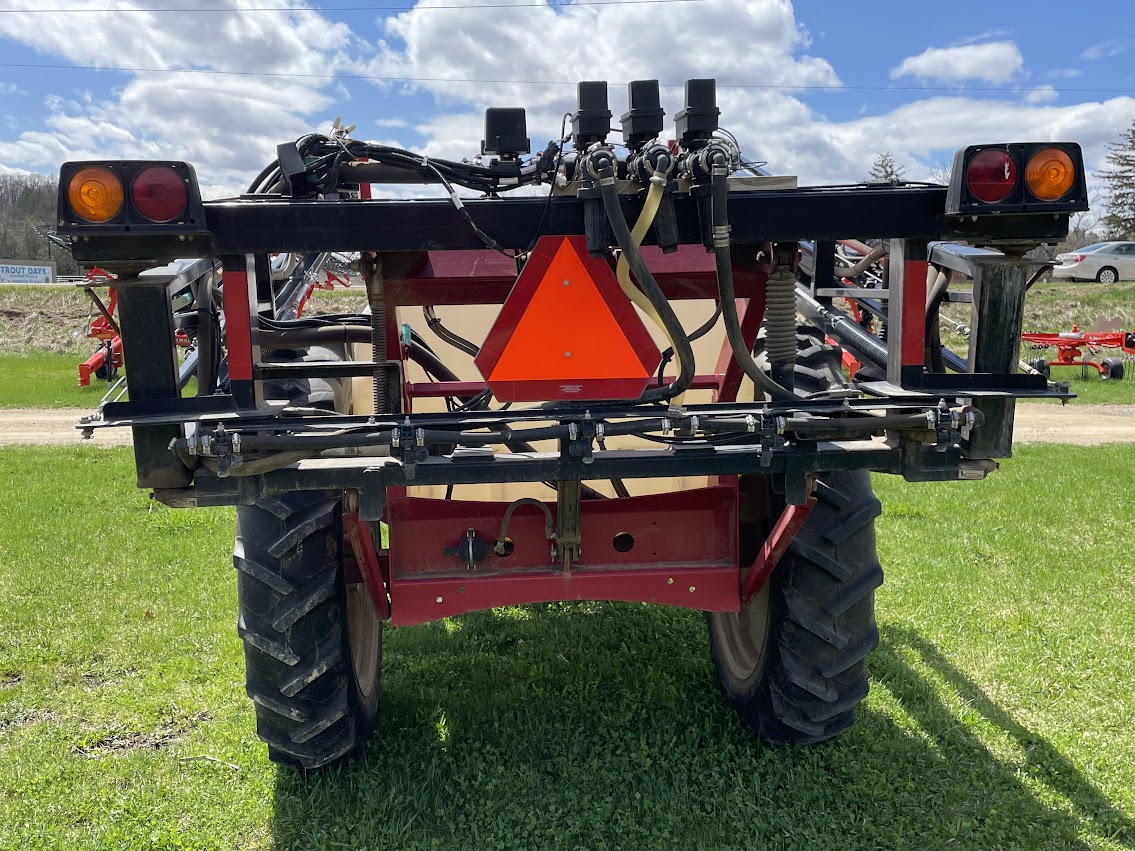 It's important to make farm equipment as visible as possible with lights and Slow Moving Vehicle signs.