We bring scientific leaders in health research to Marshfield Clinic Research Institute for our Scientific Seminar series. These seminars allow us to highlight important health research being completed around the world. Below are recordings of the Scientific Seminars in 2022.

The Scientific Seminar series provides presenters with planning and travel support. If you are interested in inviting a speaker or presenting your research, contact Casper Bendixsen, Ph.D., chairman of the Scientific Seminar series or call 715-387-9410.
---
---

August 24th, 2022 - Myra West, PsyD
Director of Organizational Trauma and Resilience
"Psychological Trauma Research, Its Impact, and the Evolution of a Trauma-Informed Care Organizational Approach"
---
---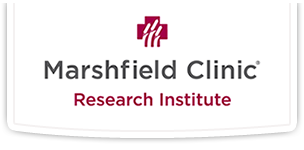 August 10th, 2022 - SRIP Interns
| | |
| --- | --- |
| 1 Paige Preston | "Chronotype, Sleep Study Results, and Sleep Quality in Patients with Bardet-Biedl Syndrome." |
| 2 Gabriella Alicea | "Disparities in COVID-19 Vaccine Coverage in Wisconsin Farm Children and Adolescents" |
| 3 Luke Leners | "Comparing Robotically-Assisted Procedures and Open Laparotomy in Heated Intraperitoneal Chemotherapy for Peritoneal Carcinomatosis" |
| 4 Courtney Colench | "Trends in Pre-Operative Risk Stratification and Length of Hospital Stay in Pancreatic Resections Over Time" |
---
---

July 13th, 2022 - Yang Liu, PhD
Assistant Professor at the London School of Hygiene and Tropical Medicine
"Assessing the impacts of timing on the health benefits, cost-effectiveness and relative affordability of COVID-19 vaccination programmes in 27 African Countries"
---

June 8th, 2022 - John A Branda, MD
Associate Professor of Pathology, Associate Director of Microbiology
"Current and future diagnostic strategies for Lyme disease"
---
May 25th, 2022 - Suzanne Vernon, PhD
Research Director, Bateman Horne Center of Excellence
"Using the IOM 2015 Diagnostic Criteria for ME/CFS as a Clinical and Research Framework for Long COVID"
---

May 11th, 2022 - Richard Vander Heide, PhD, MD
Physician-Pathology Lab MCRI
"COVID-19: Pathologic findings and early insights into pathophysiology"
---

April 13, 2022 - Gustavo Carlo, PhD
Professor at University of California, Irvine
"Prosocial Development in Contexts of Risk and Vulnerability"
---
---

January 26, 2022 - Eddie Kasner, PhD
Outreach Director at Pacific Northwest Agricultural Safety and Health Center
"Decision Support Systems: Use Cases for Precision Agriculture in Exposure Science"
---