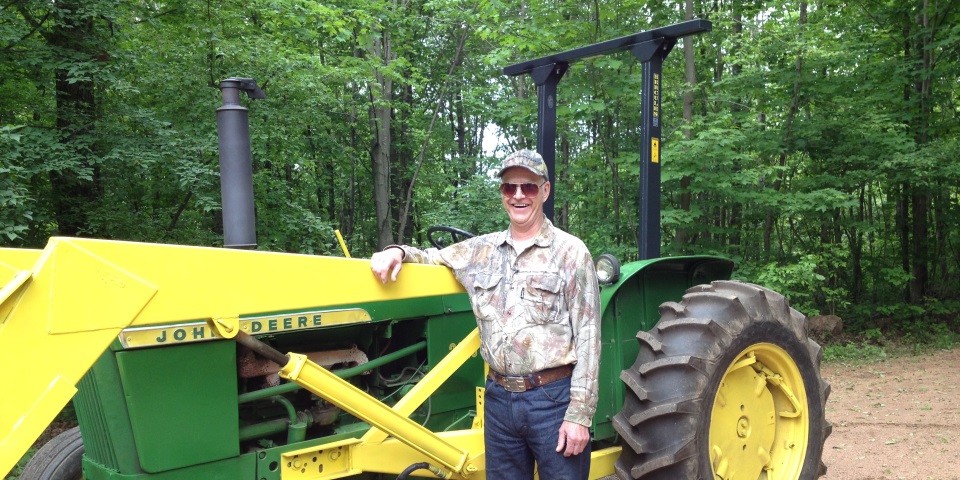 Apply NOW for your ROPS Rebate!
Tractors are the leading cause of deaths on farms. A rollover protective structure (ROPS) refers to operator compartment structures (usually cabs or frames) intended to protect farmers from injuries caused by overturns or rollovers. More than half the tractors in Wisconsin do not have this protection, which did not become standard on tractors until 1985. ROPS, when used with seatbelts, are 99 percent effective in preventing injury or death in the event of an overturn.
The goal of the National Farm Medicine Center Rollover Protection Structure (ROPS) Rebate Program is to encourage farmers to install ROPS on their tractors by offering a rebate of 70 percent (up to $865) on the purchase and installation of a ROPS. Farmers can take advantage of the program by calling the ROPS Hotline (1-877-ROPS-R4Uwww.ropsr4u.com. ROPS Hotline staff research the ROPS options for the tractor makes and models and provide farmers with estimated costs, as well as sources for purchasing the ROPS. When the ROPS is installed on the tractor, the farmers send in their receipts and receive a rebate check in the mail. It's that easy!
) or visiting the website at
For more information about the program, advertisements, graphics and details see: ROPS Media Kit.